1. SELECT YOUR PETS
Select the pets you are interested in borrowing.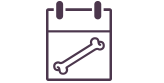 2. AVAILABILITY
Tell us when you are available to borrow.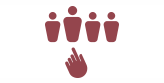 3. WE'LL FIND A MATCH
We'll match you with a list of nearby lenders.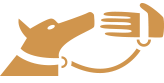 4. MEET UP
Organise to meet up with the owner and borrow their pet.
Contribute to a great cause
Many pet owners do not have the time to provide their pet with the attention and exercise that every animal needs. By creating a profile and borrowing a pet, you are contributing to the happiness and good health of pets across Australia. Thank you.

SAFE & SECURE COMMUNITY
All members must complete a screening process to verify their identity.

CONFIDENTIAL
Only you and Lend a Pet staff can view your profile. Your privacy is important to us.
You can take their word for it.
Vanessa
Pet Borrower
"My daughters have been begging for a puppy for quite some time, I am using Lend a Pet to test whether they are ready to take on the responsibility"