This community contributes to the happiness & good health of pets around Australia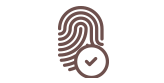 SAFE & SECURE COMMUNITY
All members must complete a screening process to verify their identity.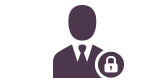 CONFIDENTIAL
Only you and Lend a Pet staff can view your profile. Your privacy is important to us.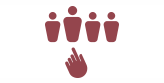 MATCHED BY LEND A PET STAFF
We will match you with nearby pet owners and potential borrowers.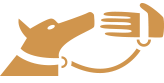 LENDING & BORROWING
You can lend and/or borrow for free once your account has been activated.
We match pet owners with the right borrower for their needs & requirements.
Tessa
Pet Owner
"I work long hours and it's very hard to find time to take Benji for a walk. James was recommended to me by the Lend a Pet crew, and he now walks Benji almost every night. I no longer feel guilty about not having the time to regularly exercise my pet"
"I live with my fiancé in a one bedroom apartment. We've thought about buying a dog so many times, but simply don't have the space...Lend a Pet is great for couples who are just looking to borrow a pet, until the right time comes to buy their own"